News from Knit Two-Gether!
PROJECT OF THE MONTH
September 10th, 2018
General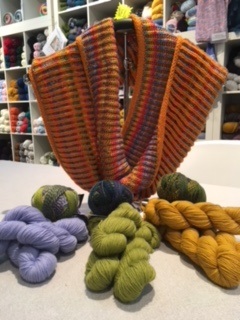 PROJECT OF THE MONTH

This beautiful Channeled Colors Brioche Cowl is made with HiKoo Simplicity 55%Merino Superwash, Acrylic & Nylon blend and either Schoppel Edition 3 100% Merino Extrafine Superwash Wool or Jojoland Rhythm Superwash 100% Wool. It is sold as a kit and we have various kit colors in stock now.