News from Knit Two-Gether!
Butterfly Cowl
April 11th, 2020
General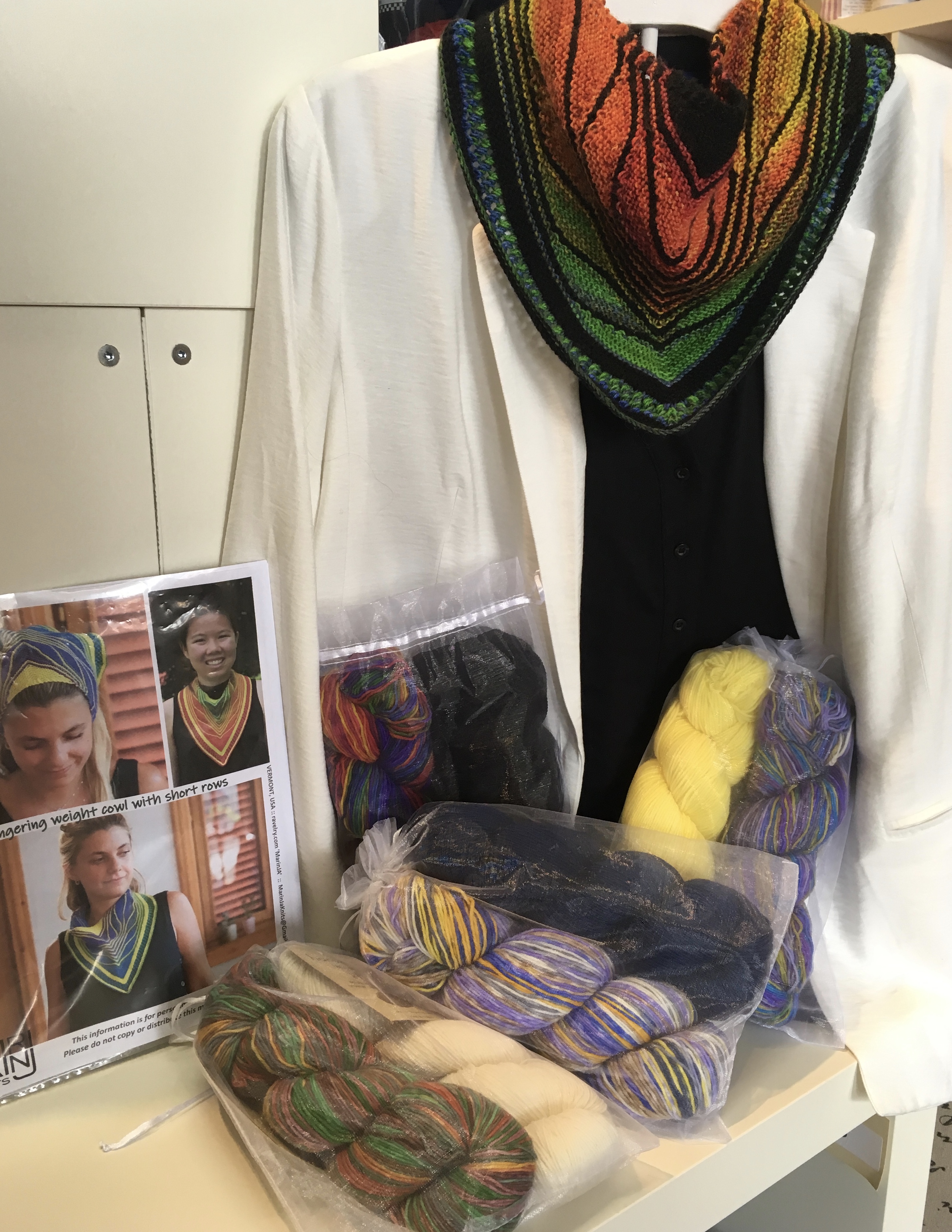 Call or email us if you are interested ~
         860-870-3883
         Nancy@knittwo-gether.com
WE HAVE KITS AVAILABLE FOR THIS    BUTTERFLY COWL 
Cost for each kit is $58 ~ includes 2 skeins of Uneek fingering yarn and patternUsing Urth Yarns Uneek Fingering and Monokrom Fingering this is  "an over the head" cowl pattern using short rows with a classic "V" shape... and is a little sampler of the Butterfly/Papillon Shawl pattern designed by Marin Melchior. It was created to make a beautiful little piece and dip your toes into the techniques of a larger project. It is designed to be a fun, wearable piece of art..
Uneek Fingering is a truly unique self-striping hand dyed merino collection of vibrant colors.

Monokrom Fingering is a high definition merino collection that will add depth to your project. 100% extrafine merino, machine washable, 435yds/skein, 7-8 sts = 1", US 1-3 needles 
Kit colors can be seen on the Urth yarns web site using the below web address. However, you must order through us at Knit Two-Gether as Urth yarns does not take orders from the public.
https://urthyarns.com/butterfly-cowl-kit yarns
More News
There are no additional news articles to display at this time.